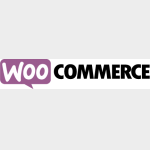 Integrate WooCommerce and Pin Payments
Trexle connects WooCommerce to Pin Payments and 100+ other payment gateways using a single plugin for one time annual fee
Take the credentials you just obtained from Pin Payments and navigate to Trexle dashboard, click Payments Gateways and select Pin Payments from the drop down menu as shown below.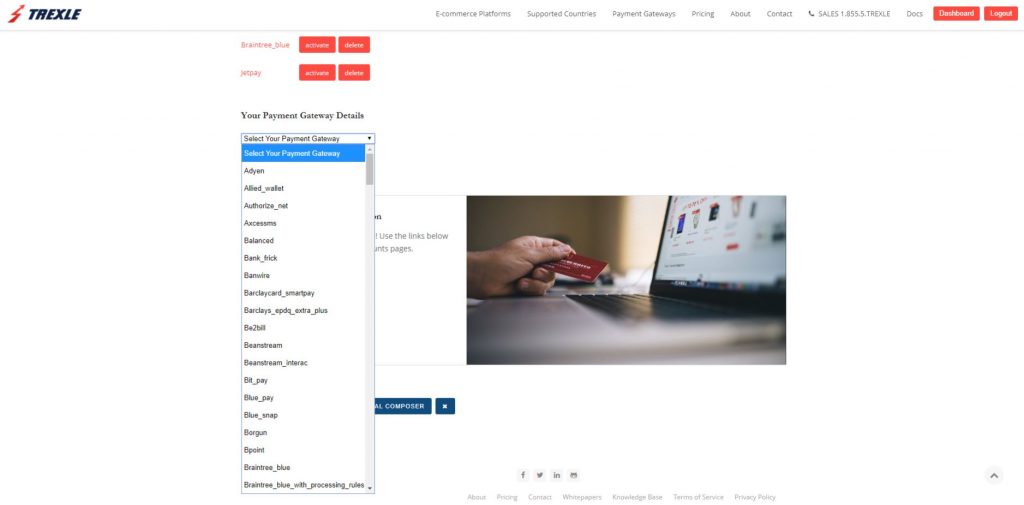 Fill into your Pin Payments credential and click Add Gateway. Click the Activate button next to Pin Payments, and it will give you a success message and the button will turn into green. You should see something like below.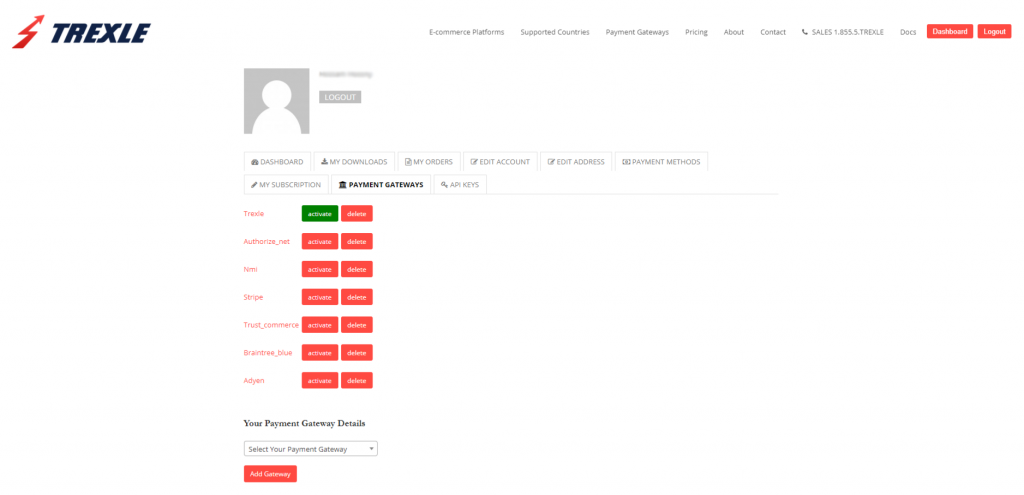 Install WooTrexle WordPress plugin by navigating in your dashboard to Plugins/Add new, search for Trexle, install and activate. You can also download WooTrexle from WordPress or from Trexle Github Repository, unzip the plugin into your WordPress plugins directory and activate it.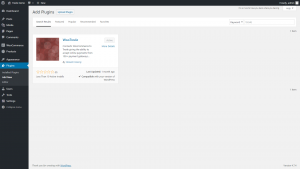 In WooCommerce/Settings/Checkout, click on "Trexle" and configure the plugin and fill in your Trexle API keys. Click "Save".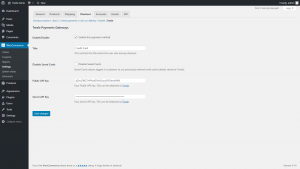 Create a test product, and test the normal customer checkout.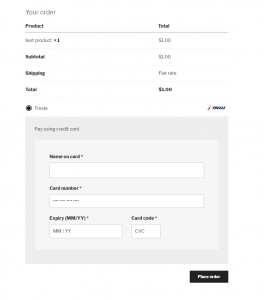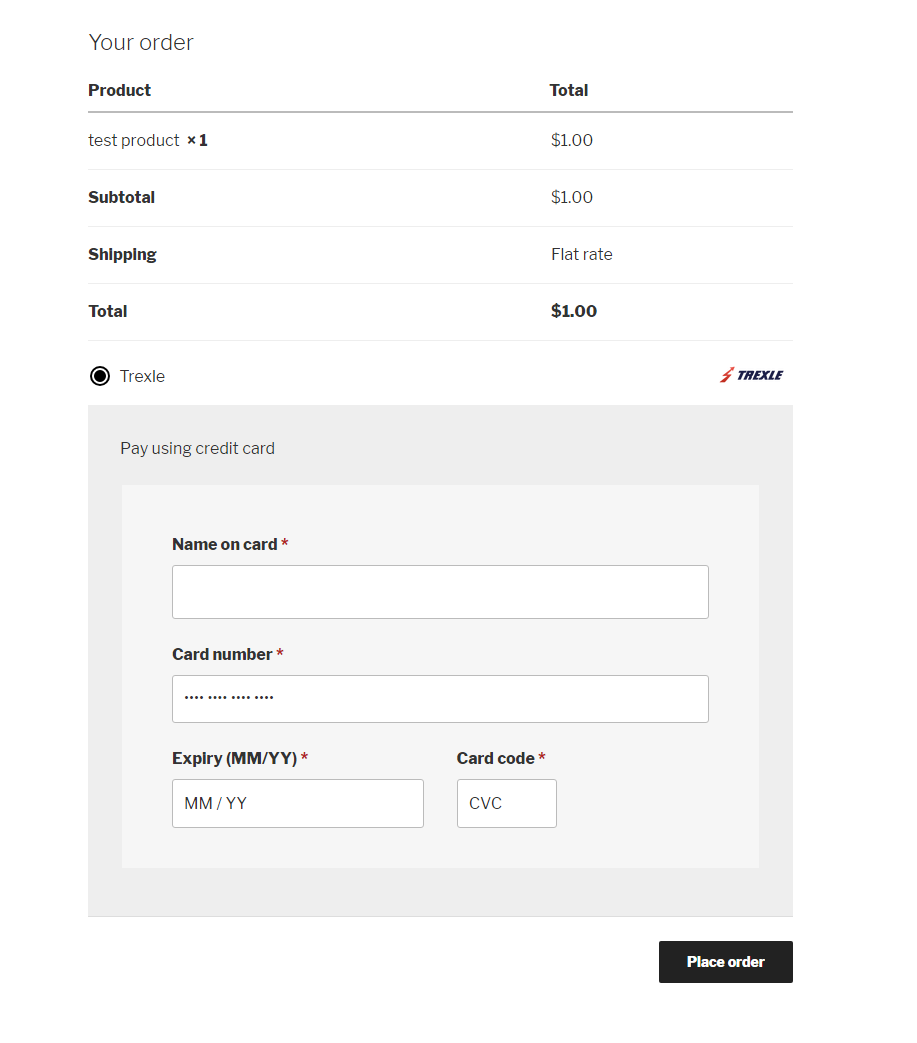 Successful Response
Visa: 4200000000000000
Mastercard: 5520000000000000
Card Declined
Visa: 4100000000000001
Mastercard: 5560000000000001
Insufficient Funds
Visa: 4000000000000002
Mastercard: 5510000000000002
Invalid CVV
Visa: 4900000000000003
Mastercard: 5550000000000003
Invalid Card
Visa: 4800000000000004
Mastercard: 5500000000000004
Processing Error
Visa: 4700000000000005
Mastercard: 5590000000000005
Suspected Fraud
Visa: 4600000000000006
Mastercard: 5540000000000006
Unknown
Visa: 4400000000000099
Mastercard: 5530000000000099
Invalid Expiry
To test invalid expiry dates, provide an expiry date in the past.
Other integrations between Pin-payments and Woocommerce
This extension allows you to use Australian-based Pin Payments as a credit card processor without a bank merchant account. This gateway uses Pin Payment's secure Pin.js payment form whereby the credit card details are never received by your server. You can process payments in any currency supported by Pin Payment.
The extension is provided by Tyson Armstrong and is between $79 and $199 USD
This extension allows you to accept payments in WooCommerce via Pin Payments. Plugin supports secure credit card processing, process subscriptions, setup pre-orders, pay via saved cards, and refund via dashboard.
The extension is provided by CodeCanyon and is $29 + handling fees
Pin Payments Supported Countries

Pin Payments Supported Payment Processing Actions
✔ Purchase
✔ Authorize
✔ Capture
✔ Void
✔ Credit
✔ Recurring
✔ Card Store

Key Features
– Credit Card Vault: securely store your customers sensitive credit card data using tokens.
– Instant PCI-DSS Compliance: your customers credit card data never touches your site or server.
– Multiple Gateway Support: Connect your WooCommerce site to 100+ payment gateway
Trexle is a powerful online recurring subscription billing platform that integrate Pin Payments and other +100 payment gateways with WooCommerce and other dozen of e-commerce platforms.
Pin Payments is Australia's first all-in-one multi-currency online payment system, designed to bring the banks' traditional merchant services up to date with today's technology.
WooCommerce is an open source e-commerce plugin for WordPress. It is designed for small to large-sized online merchants using WordPress. Launched on September 27, 2011, the plugin quickly became popular for its simplicity to install and customize and free base product.