WooCommerce is an open source e-commerce plugin for WordPress. It is designed for small to large-sized online merchants using WordPress. Launched on September 27, 2011, the plugin quickly became popular for its simplicity to install and customize and free base product.
Magento is an open-source e-commerce platform written in PHP. The software was originally developed by Varien Inc., a US private company headquartered in Culver City, California, with assistance from volunteers.
Zen Cart is an online store management system. It is PHP-based, using a MySQL database and HTML components. Support is provided for numerous languages and currencies, and it is freely available under the GNU General Public License.
Omnipay is a payment processing library for PHP. It has been designed based on ideas from Active Merchant, plus experience implementing dozens of gateways for CI Merchant. It has a clear and consistent API, is fully unit tested, and even comes with an example application to get you started.
Node.js is an open-source, cross-platform JavaScript runtime environment for executing JavaScript code server-side, and uses the Chrome V8 JavaScript engine. Historically, JavaScript was used primarily for client-side scripting, in which scripts written in JavaScript are embedded in a webpage's HTML, to be run client-side by a JavaScript engine in the user's web browser. Node.js enables JavaScript to be used for server-side scripting, and runs scripts server-side to produce dynamic web page content before the page is sent to the user's web browser.
PrestaShop is a free, open source e-commerce solution. The software is published under the Open Software License (OSL). It is written in the PHP programming language with support for the MySQL database management system. PrestaShop is currently used by 250,000 shops worldwide and is available in 60 different languages.
Drupal Commerce is open-source eCommerce software that augments the content management system Drupal. Within the context of a Drupal-based site, Drupal Commerce presents products for purchase; walks customers through the checkout process; keeps track of invoices, receipts, orders, and payments; facilitates shipping and payment; and performs other functions needed by online merchants.
OpenCart is one of the most popular and reliable open source e-commerce platforms for online shops. It is known for an extensive number of features and user-friendly interface and is very convenient solution for shop owners who are lunching their online business for the first time.
WHMCS is the leading web hosting management and billing software that automates all aspects of your business from billing, provisioning, domain reselling, support, and more. WHMCS easily integrates with all the leading control panels, payment processors, domain registrars and cloud service providers.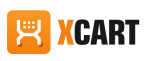 X-Cart is a renowned open-source e-commerce platform that powers over 35,000 stores in 111 different countries. With its open-source PHP backend, it gives users full control over their installation and is very easy to use, maintain and modify. It comes with a website builder, enabling merchants to customize every element of their online store.
Being in the fintech business for 18 years, osCommerce platform enables merchants to create their very own online store and start selling products and services to customers worldwide. The tools they offer to merchant owners are free, available under Open Source license. osCommerce also has a large community of store owners, developers, and service providers who help each other during the many stages of maintaining an online business.
Shopware is a PHP-based, feature-rich e-commerce platform, established in Germany more than 18 years ago. A leader on the domestic market, Shopware has also found an excellent reception in UK market, where it provides a compelling alternative to a number of renowned e-commerce solutions. It has a vibrant community of developers, implementation partners and 3rd-party service providers, who all contribute to Shopware's rich ecosystem.
Established in 2003, CubeCart is a hugely popular and free ecommerce platform. It is rich in features and offers all the functionalities that online merchants need to successfully sell their products. With CubeCart you can quickly setup a powerful online store to sell digital or tangible products to new and existing customers globally.
AbanteCart is a free eCommerce application that is designed, built and supported by experienced enthusiasts who are passionate about their work and contributions to the project. Considering that it is not a commercial endeavor, AbanteCart is one of the most state-of-the-art free eCommerce platforms available. It operates based on donations and other contributions, marketplace proceeds and financial support from advertisers.
CS-Cart is a powerful e-commerce platform that provides a high level of flexibility and offers a lot of customization features to meet online merchants' requirements. The first version of the shop was released in 2005, and since then the platform underwent significant changes and improvements, with current number of satisfied clients surpassing 30,000.
Ubercart is an open source E-Commerce platform for online merchants, fully integrated with Drupal CMS. It implements all the features that business owners might need to start selling their products online. Ubercart leverages the advantages of Drupal's major core and contributed systems, providing the merchants and their clients users seamless shopping cart functionality

Jigoshop is an open-source and user-friendly WordPress e-commerce platform, developed by Jigowatt, a UK based company. It combines broad functionality, easy migration options and professional support packages. It is also well-optimized for the search engines and is PCI DSS compliant.
Easy Digital Downloads is a powerful, free e-commerce platform, based on Wordpress CMS that allows you to sell downloadable products such as documents, ebooks, music, software etc. It powers more than 60,000 e-commerce stores, ranging from single landing pages to large online marketplaces. It has a wide variety of addons that allows merchants to customize their stores to their own needs, so they can manage the whole purchase process from beginning to end.
Concrete5 is an open-source content management system (CMS) for publishing content and e-commerce. Concrete5 features in-context editing (the ability to edit website content directly on the page, rather than in an administrative interface or using web editor software). Other addons can be installed from the concrete5 Marketplace to extend the range of blocks available for insertion.