Trexle offers the following payment gateways Integrations services, PCI compliancy, Secure tokenization, giving the merchant customers a smooth e-commerce checkout expierience. The full payment gateway support list can be found here.
Wirecard is a payment gateway solution that allows merchants to safely accept payments in Europe. Being an acquiring bank as well as a payment service provider Wirecard Group supports over 27,000 companies from a wide range of industry segments worldwide, in automating their payment processes and minimizing cases of default.
WePay is an online payment service provider based in the United States that provides an integrated and customizable payment solutions to online merchants, crowdfunding sites, marketplaces and small business software companies. As a part of their services, WePay also offers their partners fraud and risk protection.
Founded in 1997, VisaNet Peru is a Visa transaction payment gateway for Peru. Over the last 18 years, VisaNet Peru has gained more than 130,000 merchant clients throughout the country and today they offer multi-channel payments, such as more than 140,000 physical in-store POS, online merchants, call centers, mobile POS and kiosks.
Vantiv eCommerce payment solutions enable merchants to accept credit card payments online and drive profitable, longer lasting relationships with their customers. Vantiv eCommerce processing solution is built on a foundation of agile, best-of-breed technology, specializing in services that help combat fraud and manage fraud-related chargebacks.
Vanco provides businesses, nonprofits and educational organizations with a complete range of payment solutions and administrative software. They solutions make payment processing simple and ease administrative burdens. More than 40,000 churches, faith-based groups, nonprofits, schools and educational organizations trust Vanco to simplify administrative processes, organize events and securely complete transactions every day.
USAePay is a payment gateway that provides U.S. merchants the ability to accept credit cards easily, safely and securely online. By connecting their shop to USAePay gateway, processing system, online merchants ensure seamless onsite checkout experience for their customers.
CyberCom Pay (former Swipe HQ) is a market leader in payment processing services, helping hundreds of New Zealand entrepreneurs take control of their business with a secure online payment solution which is both simple and cost-effective. It aims to simplify payments for merchants, for both online payments and credit card processing.
SecureNet payment gateway is one of the market leaders in multi-channel commerce technology. It provides the cloud-based solution that seamlessly integrates point-of-sale, mobile and eCommerce payments processing, inventory management and data analytics for merchants. It has been acquired by Worldpay in 2014.
SafeCharge is the payment gateway service provider, partnered with some of the world's most demanding businesses. SafeCharge provides global multi-channel payments services from card acquiring and issuance to payment processing and checkout, but also with the advanced risk management solutions.
As a subsidiary of S5, PSP Payment provides a wide range of payment gateway solutions to online merchants, from online to mobile payments. It is a fully compliant P2Pe card present payment gateway, that handles every single detail, from performing certifications, setting up ISO agreements, handling logistic, providing 24/7 support etc.
Paystation makes it easy to accept online payments through a fully branded, secure payment gateway, while at the same time reducing your operational costs. Paystation saves you time and money by streamlining your payment processing and allowing you to provide the best possible service to your customers.
PayJunction was founded in 2000 with a vision of making payment processing easier, more secure, and more effective. PayJunction provides transaction processing services for tens of thousands of businesses that process in excess of a billion dollars annually.
QuickStream is a comprehensive payment gateway platform, developed and powered by Qvalent, Westpac's wholly owned and trusted technology partner. Quickstream is designed for the Australian and New Zealand markets and is fully integrated with the banking systems giving access to all major payment channels (including credit cards and direct entry).
QuickPay is a secure, reliable and dynamic provider of payment processing services, designed to answer to all the needs their merchant clients may have. It was launched in December 2004, and today it services more than 30.000 customers and process more than 2.000.000 payments each month.

Quantum Gateway was developed to provide merchant businesses with the most useful,feature-enriched, and easy to use payment processing tool ever created.
It is designed to give merchants an edge in the industry, with built-in recurring billing, phone verification, Visa/MasterCard secure code, Fraud protection and easy integration with many shopping cards and billing systems.
PSiGate is a full-service Canadian provider of electronic payment processing services. Whether it be credit card processing services, eCommerce merchant accounts or payment gateway solutions- PSiGate makes it easy to get your business online and accept credit cards and debit cards quickly and securely.
Payment Express is an innovative global leader in payment technology. Providing PCI DSS compliant payment solutions, they are certified with all major card schemes. A global end to end platform for ecommerce, retail and unattended that facilitates payments seamlessly in real time.

PayEx was founded on the Swedish island of Gotland in 1972, with the mission to help companies with billing, so that they could focus on their core business. Today, they are one of the leading companies in payment solutions. They operate in Sweden, Norway, Denmark and Finland, with customers in several European countries.
PayU Latam payment gateway allows merchants to process payments in Brazil, Mexico, Argentina, Colombia, Panama and Peru. PayU Latam is the Latin American operation of PayU Group, with additional operations in Eastern and Central Europe.
PayConex™ is Bluefin's state of the art payment gateway offering all payment products for U.S. and Canadian processing. PayConex secure payment gateway services are backed by ShieldConexTM suite of security solutions, providing a solid security defense against current and future data breaches.
Founded in 2007, Worldnet is a leading provider of enterprise grade Omni-channel Payment Platform solutions to an established base of international corporate clients in North America and Europe. They provide merchants with a fully-hosted version of the Worldnet Platform, to deliver an advanced range of products and services across multiple payment channels including eCommerce, Mobile, PoS and iPoS. The Platform is highly scalable and provides both multi-currency processing and multi-lingual support capabilities.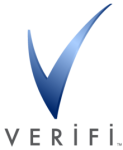 Founded in 2005,Verifi is an award-winning provider of end-to-end payment protection and payment management solutions. Verifi offers best-in-breed solutions and white glove support to help merchants combat fraud, prevent and resolve costly charge backs, increase their billings and keep loyal customers.
Telr is an award-winning payment aggregator based in UAE and provider of secure online payment processing gateway, enabling merchants to accept online payments across web, mobile devices and social media.
PAYMILL is one of the top payment processing companies in Europe. Heavily focused on security measures, it enables merchants to accept mobile payments, recurring payments and online payments globally, facilitating their international scaling from the get-go.
Network Merchants, Inc. (NMI) provides a feature rich, e-commerce payment gateway that supports both online and card-present (retail) merchants. It offers a wide range of functionalities, as well as a Virtual Terminal that allows merchants to process transactions anywhere in the world from web-enabled devices. The Virtual Terminal supports various payment methods including ACH, credit cards and debit cards.
The Netbilling Payment Gateway allows merchant to facilitate processing of any major credit cards. The gateway can process several transactions online, or manually via the Virtual Terminal along with recurring transactions. Features include real-time reporting, member reports, fraud defense, customer contact lists, and various online tools to administer employees, webmasters, and affiliates.
NetPay is an award-winning payment gateway service provider. Offering a range of face to face, online and over the phone payment services, they deliver differentiation through their market leading technology, focusing on the functionality, security and meeting a wide range of merchant needs.
NCR SecurePay is a completely secure payment gateway, delivering uncompromising data protection and meeting a wide range of online merchants' needs. Implemented as a SaaS solution, it offers a secure payment route and ensures complete data and transmission protection, from PIN pad to payment processor.
Nab Transact Payment Gateway offers online merchants massive flexibility with highest level of safety, security and reliability. Also, it makes easy for the customers to use. It's easy to integrate and extended. This payment gateway is perfect for all small, medium or big-sized online merchants.
PayU Money is a leading online payment gateway in India, which started operations in October 2011. And, since then it has grown into the fastest growing consumer payment processor in the online payment space. As of now, PayU Money boasts of having more than 3000 merchants on board.
Founded in 2006, SignaPay | PayHub is a merchant services provider and payments technology company committed to forging strong client relationships by providing best in class service and solutions. PayHub offers a full suite of utilities that empower businesses to get the most out of their merchant account and payment processing.
PayGate is South African payment processor and has support for MasterCard and Visa, and optionally American Express and Diners Club. It was established in 1999 and with more than 19 years of consistent payment services delivery, it has grown into a global Payment Service Provider known as the pioneer of Africa and with satisfied clients on 5 continents.
PayWay is a low-cost payment gateway powered by Westpack and designed to collect and process customer payments. PayWay supports direct debit, credit card, BPAY and Australia Post payments, giving customers the option to pay over the counter, online or over the phone.

Pago Fácil is a payment gateway available in Argentina and is very popular among Argentinean merchants, both online and offline. There are around 3600 Pago Fácil outlets that are regularly visited by consumers who use them to pay bills, local taxes, grocery shopping etc. Pago Fácil enables merchants toreach Argentinean customers who prefer to pay with their local currency.

Redsys offers quality payment system services to online merchants in Spain. Its payment gateway is secure, flexible, innovative, efficient and sustainable, covering all needs and requirements that an e-commerce business may have. RedSys is considered as a leading national payment gateway provider that has created a variety of standards and technological-operational solutions for financial institutions and other major industry players, both in Spain, Europe and Latin America.
Intuit Payment Network (ipn.intuit.com) is a payment and money transfer service created by Intuit Inc., the maker of the popular small business accounting software, Quickbooks. The service is similar to those of PayPal and Dwolla and allows for bank-to-bank money transfers and payments as well as credit card payments.
Plug & Pay is a leading payment gateway provider for online and offline businesses. Plug'n Pay payment gateway allows merchants to accept and manage both credit card and electronic check payments in a secure and stable operating environment, backed by a wide range of fraud controls and filters.
Payscout is a global payment processing provider covering six continents by connecting merchants and consumers via credit, debit, ATM, and alternative payment networks. It offers payment processing solutions for brick-and-mortar and e-commerce transactions, and has earned acclaim as a new-generation provider, specialized in online retailers.
Paybox by Verifone is an established French payment gateway with more than 15 years of experience in the market, serving the European market primarily and working with businesses from multiple industries. Currently, Paybox has 40000 merchants using its service, processing more than 120 million transactions each year.
Pagar.me is Brazil's first developer-friendly payment gateway. It provides a full payment service and anti-fraud protection and is designed to facilitate all types of online payments. The company was founded in 2013 and is headquartered in São Paulo, Alagoas, Brazil.
Orbital Payment Gateway is one of the leading commerce solutions offered by Chase Paymentech, providing businesses with a reliable online payment processing service. The solution is designed to fit any type of business, from basic store fronts to companies with very complex e-commerce systems in place. That said, Orbital Payment Gateway is a proprietary solution and works only for users with existing Chase Paymentech accounts.

Optile, based in Germany, provides global businesses with an agile modular technology to exceed any expectation of their customers while being able to flexibly operate their payment setup. Their Open Payment Gateway, is a next-generation payment gateway, designed for international enterprises with a goal to enable their faster scaling to new markets. Open Payment Gateway unifies all payment-related processes, and provides intelligent optimization tools to boost conversion.
Openpay is a Mexican payment gateway that allows online merchants to accept payments online and through a mobile app, in a quick and easy way. Their service supports different business models like marketplaces, subscription-based payments, online stores, 3rd party payments, crowdfunding, mobile applications and many more.
Omise is a payment gateway for Thailand, Japan and Singapore; providing both online and offline payment solutions to merchants - from startups to large enterprises. Our powerful features include: acceptance of credit and debit cards from major card networks, internet banking, bill payment, Alipay, link payment, and multi-currency support.
Paysafe, formerly known as Optimal Payments Netbanx, offers a full suite of credit and debit card functionality to meet all online merchants' card-processing needs. With a single integration they can process a complete range of card requests, including authorizations/purchases, settlements, refunds, card verifications, standalone credits, and more. All card payment requests are protected by Paysafe's airtight risk- and fraud-management services.
Netregistry was founded in 1997 as a small start-up business and has grown to be one of the Australia's most popular web host and domain name providers. Now, with their first-hand experience and knowledge, they aim to help other small to medium businesses achieve the same. Netregistry's payment gateway solution offers zero payment transaction fees and an unlimited number of transactions, making it the ideal solution for businesses looking for a long-term low cost solution.
MONEI is an open source payment gateway that offer perfect solutions for all digital payment needs that online businesses may have. MONEI began operating in December 2015 and since then it has grown exponentially, adding more and more online stores each month. It offers the lowest fees in the market but also other competitive advantages, such as daily settlements, 22 currency settlements, and multilingual customer support by chat, phone, or email.
MerchantWare is a complete suite of certified payment processing solutions, provided by Cayan. It allows online merchants process credit cards, debit cards and EBT, while also offering online account management. The platform also provides extensive reporting tools and can recharge cards for two years after the initial transaction. In addition to this, it also offers logins for multiple users and batch processing, providing the flexibility most online businesses need.
GarantiPay is one of the world's largest payment providers and their Sanal (Virtual) POS payment gateway is used and trusted by many popular e-commerce stores in Turkey. Their strategy is to approach customers in "clear" and "responsible" manner, improve customer experience by offering products and services that are tailored to their needs.
MasterCard Payment Gateway Services, previously known as DataCash, provides online merchants with a white label technology solution for fraud prevention and multi-channel payment processing. Through their platform, merchants can securely and easily accept a wide range of digital payment methods from all over the world.
Merchant Partners provides payment gateway and merchant account services to businesses located in the United States. Their gateway system and management platform have been specifically designed to accommodate large volume payment aggregators and facilitators and to provide secure transactions in every payment protocol.
Merchant Warrior is an Australia based payment provider that offers online payment solution to merchants worldwide that caters to a wide range of merchants' specific needs. They provide their clients with an enhanced set of features and extensive support that aids merchants in delivering exceptional service and, in doing so, promotes customer satisfaction, product sales and processing volume.
Kushki is a digital payment gateway, a leader in Latin America, with more than 20 years of experience in the e-commerce industry. It is developed with an end goal to help merchants start selling online, increase their sales and improve user experience. It offers multi-channel, real-time payment processing and social network integration. The company has headquarters in Bogotá, Boston, Brooklyn and Quito
First Data Global Gateway e4 is a payment gateway geared towards providing safe, smart and effective payment strategy to online merchants. It is easy to integrate and offers several interface options to choose from, depending on merchants' specific needs. It It is a highly competitive payment gateway solution for businesses wanting a broader set of processing capabilities, a more intuitive user-interface, greater reporting capabilities and simplified integration, documentation and processes.
Checkout.com is an international provider of online payment solutions that operates across 8 offices in the US, Europe, Asia, and Africa. It is tailored to adopt to any business needs, while offering unified payment solution with great reliability and speed in payment processing. This payment gateway is known for excellent approval rates, broad payment acceptance, and satisfied customers.
Cecabank is a Madrid-based wholesale bank that provides support services for all banking and business processes. Their overseas network of offices comprises of two offices in Frankfurt and Paris and an operational branch in London. CECABANK payment gateway is one of the most popular systems used in Spain and it is designed to facilitate payments throughout different payment entities and different banks.
Realex Payments is the leading credit card gateway in Ireland, founded in 2000. The company has grown rapidly since its inception, now employing over 170 staff In 2007, it expanded into the UK market, following a surge in business being transacted online. In 2010, it signed a deal with French bank BNP Paribas which will allow payments to be processed directly into accounts in France. Currently Realex Payments is a European payment service provider and a division of Global Payments Inc. with offices in Dublin and London.
Transaction Express™ puts control of your business's payment acceptance into your hands, wherever you are – in your store, at your office, in your favorite coffee shop. And no matter how you access the Internet – desktop computer, laptop, tablet or smart phone – you'll have the power to grow your business right at your fingertips. TransFirst Transaction Express is part of TSYS Business Solutions; a federally-registered U.S. service marks of Total System Services, Inc.
Merchant One is a direct processor who combines cutting edge technology with exceptional service to provide you with the best solutions for your merchant processing needs. They have been in business for over 12 years and proudly service tens of thousands of merchants across the country.
Merchant e-Solutions offers global payment processing so your customers can shop and pay in their own currency. By offering your customers familiar currencies you can increase your conversion rates. Your funds can be received in your choice of USD or a selection of other currencies. We're happy to work with you to build your business.
Mercado Pago is a respected payment gateway in Argentina, Brazil, Chile, Colombia, Mexico, Peru, Uruguay, Venezuela. Its a trusted name which has established itself over the years as a preferred payment gateway in Latin America. It supports all the Currencies of the respective countries where it is available.
The maxiPago payment gateway! is an API (application programming interface) that allows establishments to accept various means of payment, as well as allowing the use of various functionalities that optimize the day-to-day running of any business. A maxiPago! is integrated with the main purchasers of the market: Rede, Cielo, Getnet, besides having more than 10 functionalities that allow more economy in the day to day of our clients. The process with the maxiPago payment gateway! is simple and the charge is made per transaction. Supports local payments in Brazil, Mexico, Colombia and Chile.
iVeri is a payments technology company which enables banks and businesses to facilitate transaction acceptance. They are based in Johannesburg, South Africa. iVeri, established in 1998, is South Africa's largest provider of technology for virtual and mobile commerce. iVeri is PCI DSS compliant,and EMV approved. iVeri's mobile payment solution has been listed as a mobile payment solutions that "meet industry standards and MasterCard best practices" by MasterCard and is listed as a Visa ready for mPOS solution.
iTransact is a 20 year old, full service payment processing company powered by the largest processors on the planet servicing millions, while at the same time providing personal, world-class customer support and assistance. iTransact's end-to-end merchant solutions include mobile, internet, as well as traditional retail services from virtually any legitimate industry within the United States. Other offerings include custom gateway services with access to a virtual terminal, recurring billing, all types of equipment and point of sale solutions, Applepay, EMV, electronic check and ACH services, and much more.
iATS Payments is a leading payment gateway for nonprofit organizations. iATS is popular in the US, UK, Canada and France and allows you to accept donation payments from 40+ countries. This following article will help you install and configure the add-on so you can accept donations with the iATS payment gateway quickly and easily.
eWAY's secure online payment gateway makes it easy and hassle free for you to accept credit card payments through your website. eWAY's Rapid is the global solution to help process online payments quickly, easily and securely.
The eWAY Managed Payments application allows you to securely accept and process credit card payments in real-time from within Salesforce. Detailed transaction information is captured and retained within your Salesforce customer records.

Established in March, 2014, Epay is a globally leading online payment platform with decades of global payment experience and rich resources. It provides convenient and flexible electronic payment services, such as instant money transfer, global bank wires, e-currency exchange and payment gateways etc. Epay is faster than conventional money transfers, cheaper than a regular bank account, safer than common payment gateways, and easier to operate than other e-currency systems.

LinkPoint Connect is the transaction solution that easily enables any website for ecommerce. Their innovative transaction processing software allows you to process credit card transactions by using a simple Hypertext Markup Language (HTML) form on your web site. LinkPoint Connect takes care of all the financial processing behind the scenes and deposits money earned from your orders directly into your merchant account.
Latitude19 Technology is a Cayman Islands-based secure, international, online payment gateway that offers competitively priced, custom credit card payment solutions for the eCommerce merchant.

Komoju, built with the aim of integrating all main payment methods in Japan, represents at the moment the only option to integrate konbini (Japanese abbreviation for "convenience stores") payments with Shopify. In a country where credit card usage and penetration is still extremely low, and where convenience stores are present in every corner of the streets, this represents a crucial advancement in terms of payment options for who sells on Shopify in Japan. Degica, the owner of Komoju, is a leading provider of Japanese digital commerce solutions.
JetPay Merchant Services, LLC (jetpay.com & jetpayms.com) is a merchant account provider specializing in technology solutions for the e-commerce and card-not-present marketplace. JetPay's website states that the company's services adapt to any website/payment application, as it requires no special software or setup. JetPay has been an accredited business of the Better Business Bureau since 2015 and currently holds an "A+" rating.
PayVector is the next generation in payment processing for your business. Used by tens of thousands of merchants worldwide, PayVector is the proven solution for 'card-not-present' payments including e-Commerce, Telephone & Mail Order and e-Invoicing. Since inception in 2007, PayVector has operated at 100% uptime, meaning maximum uptime for your business.
At Instamojo, they believe that access to payments should be a basic, product-driven commodity service, available to every legitimate, law-abiding business. The value (and consequently, the monetization) should be derived from the experiences that they build and services they provide around the payment process. InstaMojo provides payment gateway services to small and big Indian ecommerce websites allowing them to receive payments from various payments channels in the Indian market.

Inspire Commerce, Inc., a merchant service provider, offers strategic solutions for the payment processing industry in Colorado. It processes various types of electronic payment methods, including credit, debit and stored-value cards, electronic checks, Internet commerce solutions, and electronic funds transfers. The company also provides Internet strategy consulting and implementation services. In addition, Inspire Commerce, Inc. offers credit card processing, Internet merchant accounts, check services, gift/loyalty cards, and wireless and retail services for the United States merchants, as well as multi currency processing for international and offshore merchants
Heartland provides amazing solutions for the restaurant industry. Restaurant owners should be looking into this company for sure. But you'll also see that Heartland caters to schools (particularly K-12), the hospitality industry, local governments, and nonprofits, to name a few. Heartland has some interesting offerings for restaurants, educational institutions, the hospitality industry, and other types of businesses. It certainly shines in some specialized niches, but that doesn't mean Heartland can't also cater to your standard retail or ecommerce businesses.
Global Transport - Secure Ecommerce is a cloud-based solution for processing transactions from merchant ecommerce websites. The Secure Ecommerce product suite includes a PCI-compliant, merchant payment page implementation. It also provides webmasters with the flexibility they need to efficiently and effectively implement the ecommerce capabilities that allow merchants to gain and maintain a competitive advantage.
Forte Payment Systems is a leading provider of innovative electronic payment solutions. Offering unique and scalable enterprise-class solutions, Forte helps organizations of all sizes build, manage and perfect the way they take payments. A truly omni-channel payments provider with solutions for every potential point of sale, Forte offers full stack APIs and dynamic processing services for developers and merchants who seek comprehensive and robust web, mobile and retail options.
Flo2Cash has been accelerating the cashflow of businesses and nonprofits since 2003! With thousands of satisfied clients, you can trust us with credit card and direct debit recurring payment solutions that will fit just right for your needs. Every interaction you have with Flo2Cash uses highest level of security and encryption. Flo2Cash are bank approved and a Level 1 PCI-DSS certified which makes your transactions as safe as a bank transaction.
FirstGiving is an online fundraising service known for working with reputable nonprofit organizations. This fundraising site offers administration and reporting, branding, customized pages, event registration, social widgets, free fundraising webinars and more.
FirstGiving offers a variety of resources and tools for beginning campaigners and new users to its site. You can download calculators, fundraising guides, guides for involving young donors and case studies from other successful campaigns.
Their robust eCommerce solutions empower you to provide customers with a more satisfying shopping experience online. The newest of these, The Payeezy eCommerce Solution, provides everything you need to set up an online store and expand the reach of your business with global payments, mobile-ready checkout and comprehensive security.
Federated Payments is Canada's leading provider of low cost processing and merchant account services for Independent Business Owners. They offer the latest EMV chip compliant equipment, profit building solutions including Gift Cards and Cash Advances to grow your business. Plus they have live world class customer support available if and when you need it.
Fat Zebra was built as a simple way for merchants to accept credit card payments online whilst still maintaining a strong focus on security, reliability and great user experience. Their online payment gateway provides you with all the features and benefits you deserve with no hidden fees or charges to ensure you have all the right tools to trade online.
In 1999, Ezic launched its Internet Payment Platform, a high-performance, highly scalable, value-added, next generation Gateway that supports online processing of credit cards and electronic check transactions. Our platform is easy to set up, easy to use, and fully capable of integrating with existing business applications through XML and EDI. Ezic has been completely funded by customer revenue since our second quarter of full operations.
Elavon Converge is an omni-commerce payment solution that offers businesses the ability to accept payments in any payment environment needed, including in-store, mobile, mail/telephone order (MO/TO) and e-commerce. It the fourth largest merchant acquirer in North America, popular for offering flexible, secure and cost effective payment solutions.
EBANX offers complete payment solutions for the markets in Brazil, Mexico, Argentina, Colombia, Chile, Peru & Ecuador that will enable your business to expand with the intelligence and efficiency necessary for consistent growth in Latin America. EBANX is well-trusted among our consumer base of over 25M. They practice friendly customer engagement through email reminders & social media outreach, and their customer service team is available 24/7, in Spanish, English or Portuguese.
EVO Payments Canada has been providing best-in-class payment solutions to Canadian merchants since 2005. Introducing the EVO EPay Gateway, which provides an array of features from standard eCommerce, and retail transactions to more advanced tools for creating electronic invoices, web site integration, shopping cart integration, and various API resources for integration of merchant's custom applications. Secure data storage, fraud detection, the ability to create electronic invoices, and automated recurring billing are quickly becoming necessities for today's merchants.
E-xact is an industry veteran in ecommerce, specializing in protecting merchants from PCI exposure—minimizing their risk while maximizing their online opportunities. Their industry-leading software enables business to drive online and card-present sales within a secure, scalable, and intuitive interface.
The unique selling point of Digitzs is to make payments painless for platforms that process ticket payments for sporting events, donation payments for non profits and rent payments for property managers. The barriers to what they've created are high.Their goal is to capture a modest portion of the trillion dollar payment gateway platform pie.
DIBS Payment Services allows the use of its new Easy solution, it becomes super easy for your customers to pay using a embedded checkout in your webshop. It remembers the payment information of your customer and provides fewer payment steps on the way to a purchase. Make it easy for your customers to shop online and easy for you to increase your revenue due to fewer discontinued purchases.
Access the high-availability, secure CyberSource payment gateway via One API integration and process transactions from any IP enabled payment channel (web browser, mobile browser, POS, or IVR) across the globe. Connect to the processor or acquirer of your choice, accept digital-based payments from consumers in over 190 countries and territories and get consolidated reporting across processors and payment types.
Culqi is a Peru based payment gateway using the best of practices for a payment gateway meeting international standards. Culqi employs anti-fraud engine feeds on each of the transactions that are carried out daily, fine-tuning the detection of future frauds. Culqi uses redundant hardware spread across multiplie locations across the globe to minimize risk of downtime. Culqi has a dedicated support team for the merchants using its gateway.
Credorax's unique NextGen Smart Acquiring & Payment Processing technology provides just the right value-added, end-to-end business services and tools required to help grow online businesses with maximum success. Employing the very latest risk management tools, Credorax merchants receive the best in online security and safety, ensuring optimal business growth and minimal losses in a fully PCI compliant environment. Licensed in all EU member states and enabled by NextGen technology, Credorax enables merchants to trade globally and settle locally.
Creditcall makes card acceptance simple from any device, anywhere. Whether in-store, self-service, online or mobile, Creditcall ensures payments flow securely, all day, every day. No matter if it's retail, hospitality, parking, vending, transportation and charity applications our omni-channel Payment Gateway and EMV Kernels are at the very heart of their clients' businesses.
Konteka seeks to revolutionize the FinTech industry with technological solutions that meet the needs of receiving money from businesses in Latin America, along with exceptional customer service we work directly to achieve a greater number of online transactions. Conekta was founded in 2011 by three engineers from the University of Waterloo (Canada) with the intention of making eCommerce more profitable for business in Latin America.
Their innovative processing technology offers powerful features and options that can be tailored to fit your particular business model and drive your revenue. Deploy their agile payment pages to suit any platform, ensuring maximum throughput and security while your customers enjoy a fast and smooth purchase experience. Or use their APIs to create your own ways to access business critical data and create extra functionality exactly as you want it. To make it work your way; that is the CommerceGate way.
Cardknox was built for developers and we talk your language. With just a few lines of codes, their combination of API's and out-of-scope SDK's enables you to make systems EMV-ready and employ the highest level of PCI compliance. Cardknox intelligently analyzes and routes each transaction based on payment type, time of day, risk factor and a dozen other checks, ensuring more transactions are approved and processed efficiently.
Cardstream has developed a modern payment gateway technology and management platform which has the capability to be fully white labeled. With a fully branded payment gateway, their resellers are able to offer their own in-house payment gateway solution to their own merchants. They already have many white label resellers, including Acquirers, Payment Facilitators, Independent Sales Organisations, and Software Vendors who use our state of the art technology to deliver a reliable, easy to use and secure card processing solution.
The BridgePay Gateway is one-to-many transactional gateway providing access to all major credit and debit card processors, ACH companies, and Gift and Loyalty providers with a single integration. This continually expanding list of processing partners includes First Data (Omaha, North, South, Nashville, and BUYPASS), TSYS, Chase Paymentech, Vantiv, Global Payments, WorldPay, Heartland Payments, Elavon, Spindle, ProfitStars, and SAGE among many more.
Borgun understands the importance of secure and efficient online payment service. Their solutions are reliable, fast and secure and are designed to meet the needs of any business. Borgun B-Gateway is a crucial part of the online payment processing value chain. Borgun B-Gateway allows merchants to obtain authorizations for card transactions and submit transactions for clearing and settlement.
More than just basic credit card processing, BlueSnap gives you as many ways to accept payments as there are to make sales. Depending on your business model, you decide how you want to reach customers and vendors. BlueSnap supports traditional online checkout as well as invoice payments, phone and email orders through virtual terminal, subscription billing, and marketplace (multi-vendor) business models.
When you're looking for the best possible payment gateway for your customers, look no further than BluePay. The company received the CNP Customer Choice Award in the Best E-Commerce Platform/Gateway category for two years in a row, 2016 and 2017. With its omnichannel capabilities, advanced security methods and fraud management tools, the BluePay Gateway has emerged as a top choice for merchants and suppliers throughout the U.S. and Canada.
Bambora Checkout is quick and easy to set up. While your customers enjoy a convenient shopping experience, you get an effective, practical solution with a high conversion rate. At Bambora they believe that more business doesn't necessarily mean more business challenges. With their comprehensive payment solutions, they grant your customers top-notch, speedy service, while your business is granted the space to expand with the least amount of growing pains.
Be2Bill provides the ability to optimise user experience and offer features that respond to the your clients' evolving practices. Be2Bill 360 degree overview of the payment process coupled with the collaborative approach they take to working the the merchants, enables them to analyse the data through powerful data engine minimising the risks of fraudlent transactions.
Barclays ePDQ Extra Plus is an online solution for accepting cards over the internet. Barclays ePDQ Extra Plus have various solutions to suit your business. Barclays ePDQ Extra Plus Essential and ePDQ Extra subscriptions both use a method called Hosted Payment Page (HPP). This is Barclays ePDQ Extra Plus end-to-end solution that provides a secure service for card payment authorisation and settlement. It allows you to trade online with flexible, reliable and straightforward integration. When a customer chooses products from your website and proceeds to the checkout, they are directed to the Barclays ePDQ Extra Plus secure payment environment, where they can pay by debit or credit card. Barclays ePDQ Extra Plus automates and completes the transaction (in a way that is configurable according to the needs of your business), allowing you to continue to fulfil your customers' orders seamlessly.
Barclaycard is a trading name of Barclays Bank PLC. Barclays Bank PLC is authorised by the Prudential Regulation Authority and regulated by the Financial Conduct Authority and the Prudential Regulation Authority. Barclaycard Smartpay provides payment gateway services on various eCommerce platforms. Easy integration for you, and a trusted choice for your clients. Smartpay can:
> Boost sales with 1-click, device-responsive payment pages and subscriptions
> Fight fraud with PCI DSS compliance, 3D secure and tokenisation
> Scale with a business, as needs and shopper demands change
> Offer expert help during integration, as well as ongoing support
> Help you resolve any businesses incidents, with 24/7/365 support.
Bank Frick has spent many years working together with internationally established partners in the field of e-commerce. Their payment systems are used primarily in web shops based in Europe. All payment methods for successful e-commerce are available.
They integrate all standard payment methods with their partner companies for you. The payment options you can offer on your web shop to customers include: MasterCard, Visa, Amexco, V Pay, iDEAL, Giropay, SEPA Direct Debit, Sofort Überweisung, PayPal, Purchase on account, Telephone purchase, Installment purchase, Recurring billing
With BPOINT, your customers have a choice of convenient payment options: via telephone or online which means that you can get paid sooner. Add BPOINT to your own website, or simply direct your customers to BPoint site. Your customer simply enters in their details from their invoice to direct the payment to your business account. Enjoy the convenience of fast real-time authorisations, with same-day settlement** that puts funds in your CBA business transaction account faster. BPOINT brings together all your payments data, no matter how your customer pays. This makes it easy to keep track and to reconcile your payments, cutting overheads and saving you time.
Netaxept specialises in powering digital payments. Netaxept connect banks, businesses and consumers via an international network facilitating digital payments. Spanning across the Nordic region, they provide a broad range of card services, account services, and payment solutions for merchants.. More and more companies decide to sell their merchandise or services via the Internet, and many consumers prefer online shopping rather than physical stores. Nets offer Netaxept payment solutions for online and mobile commerce, enabling small and large businesses to be paid via the Internet.
Axcess can provide two payment gateway platforms that provide a simple Copy and Pay integration for merchants as well as the more detailed merchant hosted solution depending on the PCI requirement of the business. Axcess offer cutting edge gateway technology services with the addition of making your connection to acquiring banks in a simple and easy way to integrate. The gateway they offer provides a secure, encrypted connection through an SSL 256 bit certificate.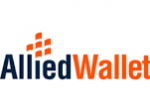 Choose Allied Wallet as Your Premium Online Payment Gateway. Allied Wallet is one of the leading turnkey payment solution companies in the industry. With billions of dollars processed globally and millions of satisfied customers to our credit, you can have complete confidence that your transactions will be safe.

Accept every payment on one platform. Making payments easy gives you a competitive edge. Adyen's platform lets you expand quickly, manage risk, and track results – one platform, one partner, no hassle. Your customers want simple, consistent buying experiences on the web, mobile and in-store. Which is why their platform is fully omnichannel. No interruptions or disruptions; just a smooth, secure experience, every time. Block fraudsters, not shoppers; Too often, fraud defense comes at the cost of conversion rates. RevenueProtect, Adyen's built-in risk tool, uses data to maintain the perfect balance between fighting fraud and keeping shopper friction to a minimum.
Credit Card and ACH Payment Processing with 1stPayTerminal, the cloud-based Virtual Terminal. Accept payments and donations online with their easy to set up, hosted payment pages!. Secure payment processing! Use tokens to securely process customers' payments and protect & secure sensitive card data. Their flexible online payment solutions reduce PCI scope and cost to the merchant! Swipe credit cards with your computer! Fast, easy and secure payment processing! Their payment gateway allows easy API integration with your merchant account or online store!
Propay - a subsidiary of TSYS - offers simple, secure and affordable payment processing solutions enabling business growth while offering customers choices they have come to expect when making a purchase. Total System Services -
commonly referred to as TSYS - is a United States credit card processor, merchant acquirer and bank credit card issuer.
Splash Payments is a reliable payment processor designed to simplify the way marketplace vendors process payments. They offer custom payment solutions for platforms and marketplaces. With Splash Payments, merchants of your online marketplaces have a seamless platform that doesn't come with any stress, risk, or cost.

Paymentez was founded in 2008 as a payment gateway for online games in Latin America. Since then, they have expanded into other areas such as transport and mobile solutions to offer consumers in Latin American alternative payment methods so they can actively participate in the global economy.
2Checkout is a leading global payment platform that allows companies to accept online and mobile payments from buyers worldwide, with localized payment options. Capabilities include a pre-integrated payments gateway, merchant account, PCI compliance, international fraud prevention, and integration with more than 100 shopping carts.

TrustCommerce delivers fast, secure and reliable payment processing and risk management services. For companies of all sizes—from start-ups to Fortune 500 businesses—we safeguard the merchant-customer relationship by providing privacy, speed, security, and a commitment to earn and keep your valued trust. We are proud to be a U.S.-based company with all design and development done onshore.
Mastercard Incorporated is an American multinational financial services corporation headquartered in the MasterCard International Global Headquarters, Purchase, New York, United States, in Westchester County. The Global Operations Headquarters is located in O'Fallon, Missouri, United States, a suburb of St. Louis, Missouri.
Payubiz is a online payment solutions company based in India and offers state of the art payment gateway services with best conversion rates. PayUbiz was earlier known as PayU, it enables merchants to collect payments online with best in class features ad technology.

Ingenico ePayments is part of Ingenico which is a France-based company, whose business is to provide the technology involved in secure electronic transactions. Its traditional business is based on the manufacture of point of sale (POS) payment terminals, but it also includes complete payment software and related services, also software for merchants.
HDFC Bank Limited is an Indian banking and financial services company headquartered in Mumbai, Maharashtra. It has 84,325 employees and has a presence in Bahrain, Hong Kong and Dubai. HDFC Bank is India's largest private sector lender by assets. It is the largest bank in India by market capitalization as of February 2016. It was ranked 69th in 2016 BrandZ Top 100 Most Valuable Global Brands.
Citrus was founded in 2011 by a group of software, UX, and finance professionals who saw space for true simplification & innovation in the world of payments. Citrus Payment Solutions Pvt. Ltd. provides solutions for digital payments and online checkout processes in India. Being led by Amrish Rau and Jitendra Gupta, it is India's fastest growing fintech company that provides consumer payments and mobile banking services in India.
CenPOS is a merchant-centric, end-to-end payments engine that drives enterprise-class solutions for businesses, saving them time and money, while improving their customer engagement. Their secure, cloud-based solution optimizes acceptance for all payment types across multiple channels without disrupting the merchant's banking relationships.
Worldpay is a global leader in payments processing technology and solutions. It is listed on the London Stock Exchange and is a constituent of the FTSE 100 Index. The company provides payment services for mail order and Internet retailers, as well as point of sale transactions. Customers are a mix of multinational, multichannel retailers, with the majority being small business merchants. On a typical day, they process over 31 million mobile, online and in-store transactions.

Securionpay is swiss-based online and mobile based payment gateway that offers friendliest end-user and developer experience thanks to flexible and robust APIs. SecurionPay redefines and simplifies mobile & online credit and debit card processing. They offer hassle-free and friendly payment experience created for eCommerce Owners, Developers, Non-developers and End-users.
eWAY is a global omnichannel payment provider, processing secure credit card payments for merchants around the world. eWAY processes payments both online and face-to-face with a range of eCommerce and SmartPOS payments solutions.
Moneris is Canada's largest payment processor and acquirer of debit and credit card payments. Moneris was established in December 2000 as a joint venture between the Royal Bank of Canada and Bank of Montreal. The company is headquartered in Toronto, Ontario and has a contact centre in Sackville, New Brunswick. Moneris' U.S. operations (formerly known as Harris Bank Merchant Services/The Charge-It-System) are based in Schaumburg, Illinois.
Pin Payments is Australia's first all-in-one multi-currency online payment system, designed to bring the banks' traditional merchant services up to date with today's technology.

Paypal is an American company operating a worldwide online payments system that supports online money transfers and serves as an electronic alternative to traditional paper methods like checks and money orders. PayPal is one of the world's largest Internet payment companies. The company operates as a payment processor for online vendors, auction sites and other commercial users, for which it charges a fee.
SagePay is a British multinational enterprise software company headquartered in Newcastle upon Tyne, United Kingdom. It is the world's third-largest supplier of enterprise resource planning software (behind Oracle and SAP), the largest supplier to small businesses, and has 6.1 million customers worldwide. It has offices in 24 countries. The company is the patron of The Sage Gateshead music venue in Gateshead.
Braintree — a subsidiary of PayPal — is a company based in Chicago that specializes in mobile and web payment systems for ecommerce companies. Braintree emphasizes its easy integrations, simple pricing, security, and support.
Authorize.Net is a payment gateway service provider allowing merchants to accept credit card and electronic check payments through their Web site and over an IP connection.
Stripe is an American technology company, operating in over 25 countries, that allows both private individuals and businesses to accept payments over the Internet. Stripe focuses on providing the technical, fraud prevention, and banking infrastructure required to operate online payment systems.