Integrate Zen Cart and Bluepay
Trexle connects Zen Cart to Bluepay and 100+ other payment gateways using a single plugin for one time annual fee
Bluepay and Zen Cart Integration Guide
You need to have an active gateway account with BluePay.
Log into your BluePay Manager
Enter your Account Name, Username and Password then select Login.
Go to and select: Administration > Users > List. The User ID is listed next to the Username that you want to use
Copy User ID  copy this user ID for future use page.
In the top menu click on Administration > Accounts > List. The Account ID is listed next to the Account Name that you want to use
Copy Account ID copy this account ID for future use
Select the "View" icon that looks like a face with glasses under "Options"
In the "Website Integration" group if the field to the right of "Secret Key" is blank press the "Create New Key" button. Copy this Secret Key
Use these credentials to Access the BluePay API
Take the credentials you just obtained from Bluepay and navigate to Trexle dashboard, click Payments Gateways and select Bluepay from the drop down menu as shown below.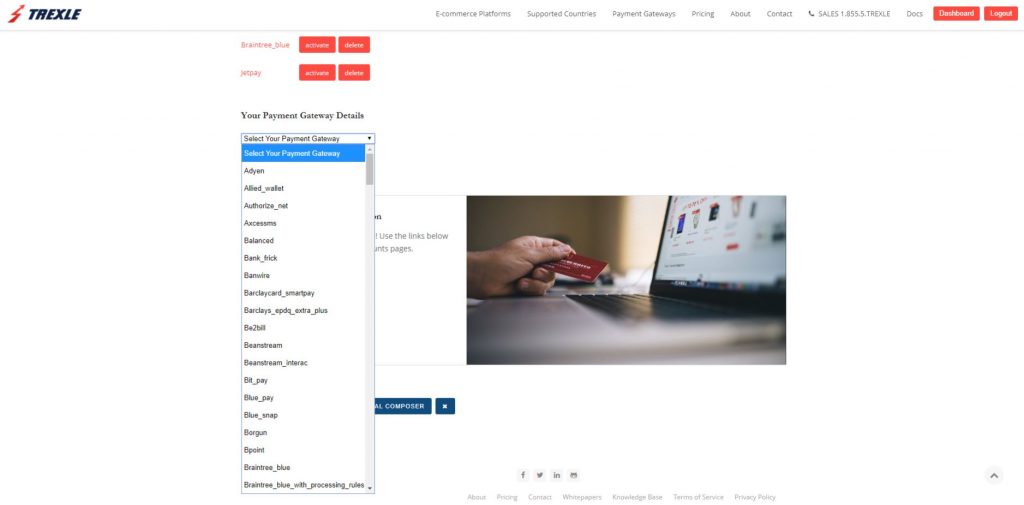 Fill into your Bluepay credential and click Add Gateway. Click the Activate button next to Bluepay, and it will give you a success message and the button will turn into green. You should see something like below.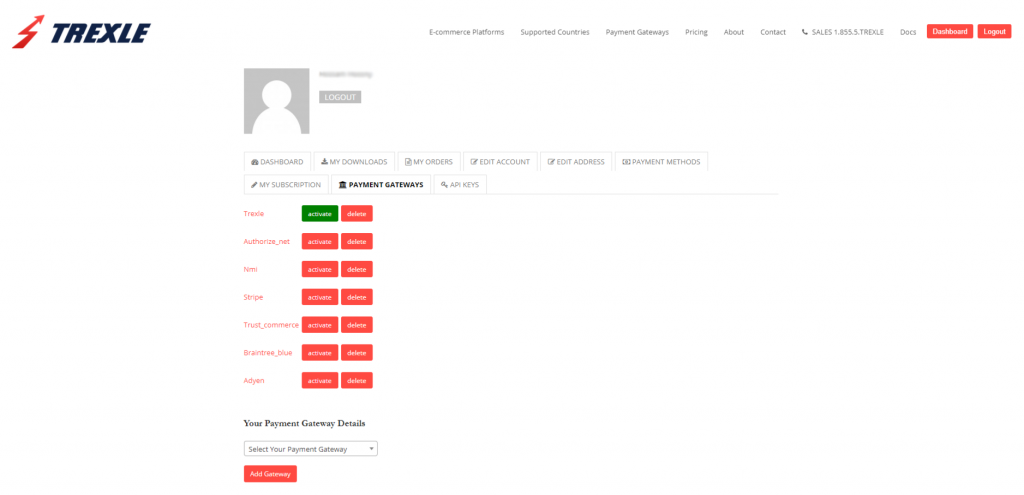 Download the Trexle Zen Card module from our github repository, and upload the contents of the files directory to your suitable Zen Cart installation version (supported versions are 1.5.0 to 1.5.5). From your admin panel, browse into Modules/Payments as show on the screen below.
Click on Trexle Payments, then click install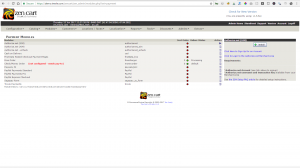 Configure Trexle Payments with your API secret key, modify the other settings per your needs.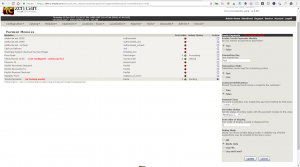 Then create a test product, logout from admin, and test the normal customer checkout experience.
To test both possible outcomes (i.e. Approved, Declined), the transaction status responses are based on the values you assign to the AMOUNT field when you are in TEST Mode:
Odd dollar amounts (e.g. $1.00, $9.00, $25.00) return an APPROVED message
Even dollar amounts (e.g. $2.00, $16.00, $32.15) return a DECLINE message
Test Credit Card Numbers
Visa – 4111111111111111
Visa – 4242424242424242
Master Card – 5439750001500222
Master Card – 5439750001500347
Discover – 6011111111111117
AMEX – 378282246310005
CVC = 123
Test Expiration Dates
Expiration dates in the future are returned as valid
Expiration dates in the past are returned as invalid
Test ACH Numbers
Routing Number – 123123123
Account Number – 123456789
Other integrations between Bluepay and Zen-cart
The Zen Cart Payment Module integrates the website and shopping cart software with BluePay's payment environment, ensuring that your Zen Cart credit card processing is highly reliable and secure.
ABOUT THE ZEN CART PAYMENT MODULE
Zen Cart is one of the most popular open-source checkout carts in the world. The platform works out of the box, and it's compatible with most hosting providers. Zen Cart is also highly customizable. Thanks to the software's open code, you're able to easily add functions and brand your online shopping cart to look and feel like the rest of your site.
With the Zen Cart payment module, it's possible to integrate your website and shopping cart with BluePay's secure payment processing. This combination allows you to offer your online customers a truly seamless shopping experience built around industry-leading PCI-compliant fraud protection.
Getting started couldn't be easier. The Zen Cart plugin doesn't require any additional coding. Just download it, install it and configure it to your liking.
The extension is provided by Bluepay and is Free
Bluepay Supported Countries


Bluepay Supported Payment Processing Actions
✔ Purchase
✔ Authorize
✔ Capture
✔ Void
✔ Credit
✔ Recurring
✖ Card Store

Key Features
– Credit Card Vault: securely store your customers sensitive credit card data using tokens.
– Instant PCI-DSS Compliance: your customers credit card data never touches your site or server.
– Multiple Gateway Support: Connect your Zen Cart site to 100+ payment gateway
Trexle is a powerful online recurring subscription billing platform that integrate Bluepay and other +100 payment gateways with Zen Cart and other dozen of e-commerce platforms.
When you're looking for the best possible payment gateway for your customers, look no further than BluePay. The company received the CNP Customer Choice Award in the Best E-Commerce Platform/Gateway category for two years in a row, 2016 and 2017. With its omnichannel capabilities, advanced security methods and fraud management tools, the BluePay Gateway has emerged as a top choice for merchants and suppliers throughout the U.S. and Canada.
Zen Cart is an online store management system. It is PHP-based, using a MySQL database and HTML components. Support is provided for numerous languages and currencies, and it is freely available under the GNU General Public License.